Serene, peaceful, clean space with beautiful lighting and wood details. for Rent
Miami Beach, FL
0 reviews
---
A beautiful space created for meditation. Sheek, stylish with clean white walls, concrete floors, changeable colored lighting. We offer a variety of cushions and chairs. Welcome / reception area with seating and front desk. Beautiful wood detail. Just off Lincoln Road, the space is perfect for yoga, dancers, photo shoots, meetings and events.
Location
Submit an offer to see the exact location.
Amenities
Air Conditioning
Air Conditioning Available
Audio System
Audio System Available
Bathrooms
Bathrooms Available
Security System
Security System Available
Utilities Included
Utilities Included
Video Projector
Video Projector Available
Wheelchair Accessibility
Wheelchair Accessibility Available
Space Details
Area: 1,300 ft²
Maximum Capacity: 60
Meet the Provider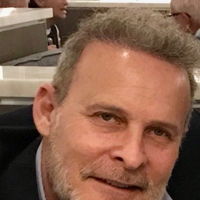 I started Innergy Meditation when I realized there was no place for someone like me to comfortably and consistently meditate without religious affiliation based in science and without the woo-woo.
Reviews
There are currently no reviews for this provider.