Office Space for Rent
Colorado Springs, CO
0 reviews
---
Great office or work space with amenities like free parking, kitchen access, bathrooms, wifi and utilities included. Close to Highway 24 and I-25. Furniture optional.
Location
Submit an offer to see the exact location.
Amenities
Air Conditioning
Air Conditioning Available
Bathrooms
Bathrooms Available
Free Parking
Free Parking Available
Furnished
Furniture Available
Heating
Heating Available
Kitchen
Kitchen Available
Meeting Room(s)
Meeting Room(s) Available
Security System
Security System Available
Utilities Included
Utilities Included
Wheelchair Accessibility
Wheelchair Accessibility Available
Space Details
Area: 180 ft²
Maximum Capacity: 10
Security Deposit (24/7 Rentals): $250
Meet the Provider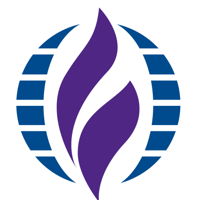 Come to Pikes Peak MCC… an inclusive community, rooted in love, that's committed to spiritual exploration and transforming ourselves and the world.

Founded in Colorado Springs in 1979, Pikes Peak MCC exists to do justice, embrace God's love for ALL people, and walk humbly with our God.

Sometimes people ask if we're "the gay church." No, the church isn't gay…though many of our members are. We're a progressive Christian church made up of wonderfully diverse people who are straight, gay, bi, trans, genderqueer, young, old, searching, certain, traditional, and edgy.

We celebrate and embrace people of diverse identities, including race, ethnicity, physical and mental ability, social class, as well as gender identity and sexual orientation. We share a commitment to live out our core values of inclusion, community, spirituality, and social justice.

Our mission is to provide reconciliation, healing and hope for ALL people by:

-Celebrating an inclusive spirituality that respects the diversity of all;
-Experiencing God's presence through authentic worship and meaningful relationships;
-Fostering a culture that encourages outreach to our community; and by
-Embodying the example of Christ by participating in justice work for the oppressed.
-Pikes Peak MCC is a place for worship… for connection… for hope… We invite you to join us on your own unique spiritual journey.
Reviews
There are currently no reviews for this provider.