Commercial Shared Kitchen for Rent
Park Forest, IL
0 reviews
---
Poppin Plates LLC, Is a culinary incubator with a state of Illinois Certified Commercial Shared Kitchen. The incubator offers Food and Beverage consulting, Serve Safe Manager Classes and Cooking classes for all ages.
Location
Submit an offer to see the exact location.
Amenities
Air Conditioning
Air Conditioning Available
Bathrooms
Bathrooms Available
Free Parking
Free Parking Available
Heating
Heating Available
Kitchen
Kitchen Available
Security System
Security System Available
Utilities Included
Utilities Included
Wheelchair Accessibility
Wheelchair Accessibility Available
Space Details
Area: 900 ft²
Maximum Capacity: 25
Security Deposit (Single Rentals): $100
Security Deposit (Recurring Rentals): $1,500
Meet the Provider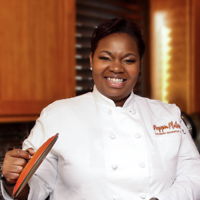 Reviews
There are currently no reviews for this provider.