Equipped Fitness Studio for Rent
---
5,000sqft gym with free weights cable machines, athletic turf, basketball court and more.
Location
Submit an offer to see the exact location.
Amenities
Air Conditioning
Air Conditioning Available
Audio System
Audio System Available
Bathrooms
Bathrooms Available
Free Parking
Free Parking Available
Furnished
Furniture Available
Heating
Heating Available
Kitchen
Kitchen Available
Security System
Security System Available
Utilities Included
Utilities Included
Wheelchair Accessibility
Wheelchair Accessibility Available
Space Details
Area: 5,000 ft²
Maximum Capacity: 500
Security Deposit (Single Rentals): $300
Security Deposit (Recurring Rentals): $300
Security Deposit (24/7 Rentals): $300
Meet the Provider
1 Reviews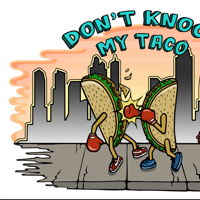 Automated Review: Space provider didn't respond to the renter's application.