Group Fitness Space for Rent
Coral Springs, FL
0 reviews
---
2,500 sqft facility that provides ample space for any group style class. Gym comes with a wide selection of equipment-

*Front desk reception area
*Dumbells
*Kettlebells
*Wall balls
*Medicine balls
*Rowing machines
*Bikes
*Abs mats
*Battle Ropes
*Ropes for climbing
*Plyo boxes
*Squat racks
*Gymnastic rings
*Pull up rig
*Barbells
*Free weights for barbells
*Trx suspension units
*DJ Speaker for an incredible music experience
*Rubber matted flooring
Location
Submit an offer to see the exact location.
Amenities
Air Conditioning
Air Conditioning Available
Audio System
Audio System Available
Bathrooms
Bathrooms Available
Free Parking
Free Parking Available
Space Details
Area: 2,500 ft²
Maximum Capacity: 50
Security Deposit - Single Use: $500
Security Deposit - Recurring Use: $500
Security Deposit - 24/7 Use: $500
Meet the Provider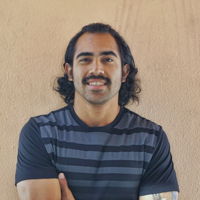 Owner of One Way Fitness in Coral Springs | Founder of Beat All Diabetes (online lifestyle program).
Coach and Nutrition expert for 10+ years who has dedicated his life to helping others achieve weight loss results
while building a 360 lifestyle change.
Have questions? Schedule a tour to message the Space Provider
0 Reviews