Church and/or Community Building for Rent
Silver Spring, MD
0 reviews
---
Church, Halls, Classrooms/Offices/Conference Room - we are especially looking for health practitioners like massage and acupuncture, but also homeschool, exercise classes, etc.
Location
Submit an offer to see the exact location.
Amenities
Air Conditioning
Air Conditioning Available
Audio System
Audio System Available
Auditorium
Auditorium Available
Bathrooms
Bathrooms Available
Free Parking
Free Parking Available
Furnished
Furniture Available
Heating
Heating Available
Kitchen
Kitchen Available
Meeting Room(s)
Meeting Room(s) Available
Utilities Included
Utilities Included
Space Details
Area: 3,000 ft²
Maximum Capacity: 290
Security Deposit - Single Use: $500
Security Deposit - Recurring Use: $500
Security Deposit - 24/7 Use: $500
Meet the Provider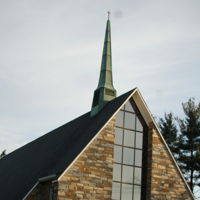 Our church in Colesville has a Community Building on the property. We use the church ourselves on Sundays. We are not offering space sharing in the church on Sundays. And we are already sharing with a church that meets on Saturday, and uses the sanctuary for worship and the Community Building for Sabbath School.

We are looking to more fully use the Community Building during the week by sharing space (for a reasonable monthly amount) to health practitioners, like naturopaths, acupuncture, massage, nutritionists, fitness class, you tell us!

We currently have a pastoral counselor and a medical doctor sharing space with us, as well as a weekly yoga class and a swing dance group that meets regularly.

Located on New Hampshire Ave., near ICC exit 13.

We have a room setup as a conference room, a room setup as an office, and several rooms that could be used during the week, as long as they could be used for Sunday school on the weekend, supplies locked in cabinets, for instance. Square footage from 180 sq ft to 327 sq ft.

We have two halls that could be used for fitness classes, community meetings or presentations, etc. Square footage approx. 1450.

We would also welcome other uses, like music and/or art classes for children or adults, a homeschool co-op, etc.

Friendly parish administrator, refrigerator and microwave available for lunch. Handicapped restrooms available.
Have questions? Schedule a tour to message the Space Provider
0 Reviews