Temporary Church Space for Rent
---
Space Description
We recently opened our new church in Fairfield. We are located within 1 block of Dixie Highway and a few miles north of I-275. We have times when we are not having service and have the space available for other Christian groups to use on a first come basis. I know when we were searching for space, costs were very high, especially for newly formed groups with limited funding. Available times are Monday, Tuesday, Thursday, Friday and Sunday Evenings from 5pm to 10pm and Sunday Mornings from 9am to 1pm and possibly other times that might be negotiated. If you represent a church or similar Christian organization and are looking for temporary space, please email me for more information. I will update the availability as the spaces are reserved. The space must be strictly used for Christian activities like Bible Studies, Meetings, and Church Services. No food or drink (other than water) is allowed in the church. You would be responsible for any damage and for ensuring the space is as clean as when you entered. Use of the sound equipment is NOT included. Fees for use of the space are reasonable and will be provided in response to your email. Please respond to this post with the time / day you would like to request, your name, Christian Organization, and other contact information.
---
Space Details
Area: 1,500 ft²
Maximum Capacity: 75
Security Deposit - Single Use: $250
Security Deposit - Recurring Use: $250
Security Deposit - 24/7 Use: $250
---
Space Provider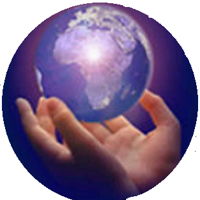 Edd Stephens
---
Amenities
Air Conditioning
Air Conditioning Available
Bathrooms
Bathrooms Available
Free Parking
Free Parking Available
Furnished
Furniture Available
Heating
Heating Available
Security System
Security System Available
Utilities Included
Utilities Included
Wheelchair Accessibility
Wheelchair Accessibility Available
---
0 Reviews
Location
Submit an offer to see the exact location.