Worship Space for Rent for Rent
---
Our church property is beautiful, worshipful, and in great shape!
Location
Submit an offer to see the exact location.
Amenities
Air Conditioning
Air Conditioning Available
Audio System
Audio System Available
Bathrooms
Bathrooms Available
Free Parking
Free Parking Available
Furnished
Furniture Available
Heating
Heating Available
Kitchen
Kitchen Available
Meeting Room(s)
Meeting Room(s) Available
Utilities Included
Utilities Included
Video Projector
Video Projector Available
Wheelchair Accessibility
Wheelchair Accessibility Available
Space Details
Area: 1,600 ft²
Maximum Capacity: 250
Security Deposit - Single Use: $500
Security Deposit - Recurring Use: $500
Security Deposit - 24/7 Use: $500
Meet the Provider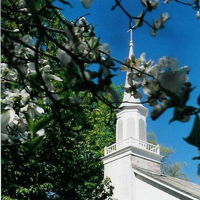 We are an Episcopal church in a beautiful location that is looking to share our space with another worshiping community.
Have questions? Schedule a tour to message the Space Provider
0 Reviews