Littleton church of Christ Auditorium for Rent
---
Space Description
Fully equipped large church space!perfect for your next speaking engagement! This is a great location on the south side of Denver! Perfect for a start up church or a church that needs a place while their facility is being completed!
---
Space Details
Area: 7,000 ft²
Maximum Capacity: 550
Security Deposit - Single Use: $1,000
Security Deposit - Recurring Use: $1,000
Security Deposit - 24/7 Use: $1,000
---
Space Provider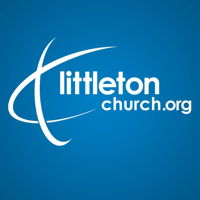 Jovan Barrington
---
Amenities
Air Conditioning
Air Conditioning Available
Audio System
Audio System Available
Auditorium
Auditorium Available
Bathrooms
Bathrooms Available
Free Parking
Free Parking Available
Furnished
Furniture Available
Heating
Heating Available
Meeting Room(s)
Meeting Room(s) Available
Security System
Security System Available
Utilities Included
Utilities Included
Video Projector
Video Projector Available
Wheelchair Accessibility
Wheelchair Accessibility Available
---
0 Reviews
Location
Submit an offer to see the exact location.