So, you're ready to start a food truck? Here's the deal, it takes a lot of work. But, I'll say it's worth it.
After working with multiple food trucks, here are the top things you need to pay attention to before kicking things off:
Permitting
Don't worry. This won't be as bad as it sounds. Each city is different in what they require for you to start a food truck (I'll admit some are more difficult than others), but it's as simple as a google search for your city. Take Colorado Springs, for example. After a quick jot into the search bar, we end up with the government website, listing all the information you need for permits.
Many, many food truck owners admit that permits are one of the things they wish they had paid more attention to when initially opening their business. The thing is, permits aren't a deal-breaker, and they certainly aren't there to turn you around and make you run away from your dreams, but they are important to look into when thinking about starting up a food truck, as they can slow the process down considerably.
One thing to look into is whether or not your city requires you to have a commercial kitchen. But you're mobile, isn't that the point? Yes, but rules are rules and these ones aren't worth breaking. Don't panic though! There are resources like SpaceTogether that pair your awesome business with spaces that are looking for a renter like you.
Food truck startup costs and equipment
There are a lot of equipment types that a food truck owner must acquire to operate a successful truck. The first thing you should purchase? A vehicle. But how does one find a mobile food truck for sale? It isn't as hard as you think. There are sites like Roaming Hunger and Used Vending to help you find used mobile trucks for sale. There's always the option of buying new, which is useful in making sure it's up to code, but that can get pricey as food truck startup costs may be higher than you think.
If your city requires a commercial kitchen, or you're in need of some extra space in order to prep all of the things that go into cooking your delicious food, you'll need to find the right space. Starting a business, especially a mobile one, can be overwhelming and frightening, and the last thing you want to worry about is how you're going to find a kitchen on top of finding the right vehicle. Like we said earlier, you're not alone; SpaceTogether will help you find the right kitchen to fit your cooking needs and budget so you can get to feeding the people of your city.
Brand yourself
From the very beginning, it's important to think about who you are as a business. This means branding yourself and showing the city what you are all about. Some questions you should ask yourself:
What does your business value?

Who do I want eating at the food truck?

What do I want people to think about when they hear of my food truck?

Are you locally sourced and organic?

Are you exotic?

There are so many different types of food trucks, and it's important to find out where you will fit, in order to stand out.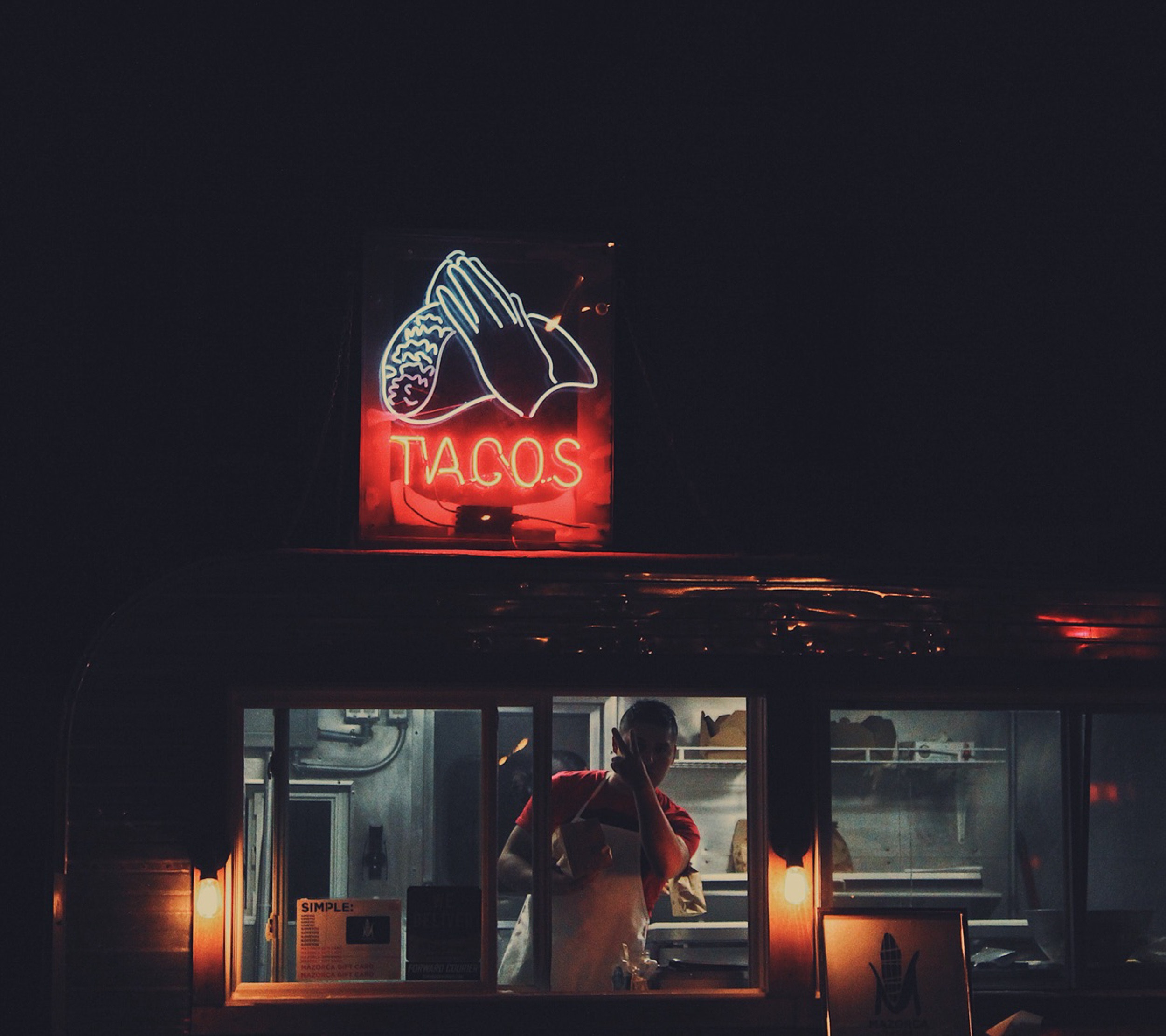 Once you have established who you are, it's time to research your audience. Some questions to ask about this:
Where do they frequent?

Can you park there?

How old are they?

What do they look like?

What kind of brands do they like?

Who is your competition?

What makes you better?

Lastly, get comfortable with social media! Take awesome photos (your cell phone is great for this), create easy to follow hashtags and post consistently. Social media travels faster than word-of-mouth. But, know that you will have to put some money into growing your audience. Platforms like Facebook have amazing tools to help you get the right followers.
Other forms of revenue
Parking around the city throughout the weekend, or whenever you decide to work, isn't the only way to make money. The very nature of food trucks, mobility, is its greatest strength. Think about all of the events that happen in your city from fairs to 5k's. There are anywhere from hundreds to thousands of people, and the exposure of your business at these events is invaluable.
Those events may not happen as frequently as you'd like, depending on your city. This is why it is also important to advertise catering. Catering can raise revenue considerably with careful planning and successful advertising.
Bonus: Consider partnering with breweries to be their designated food truck at different times during the week! This not only means great exposure but also a great time collaborating with a local business.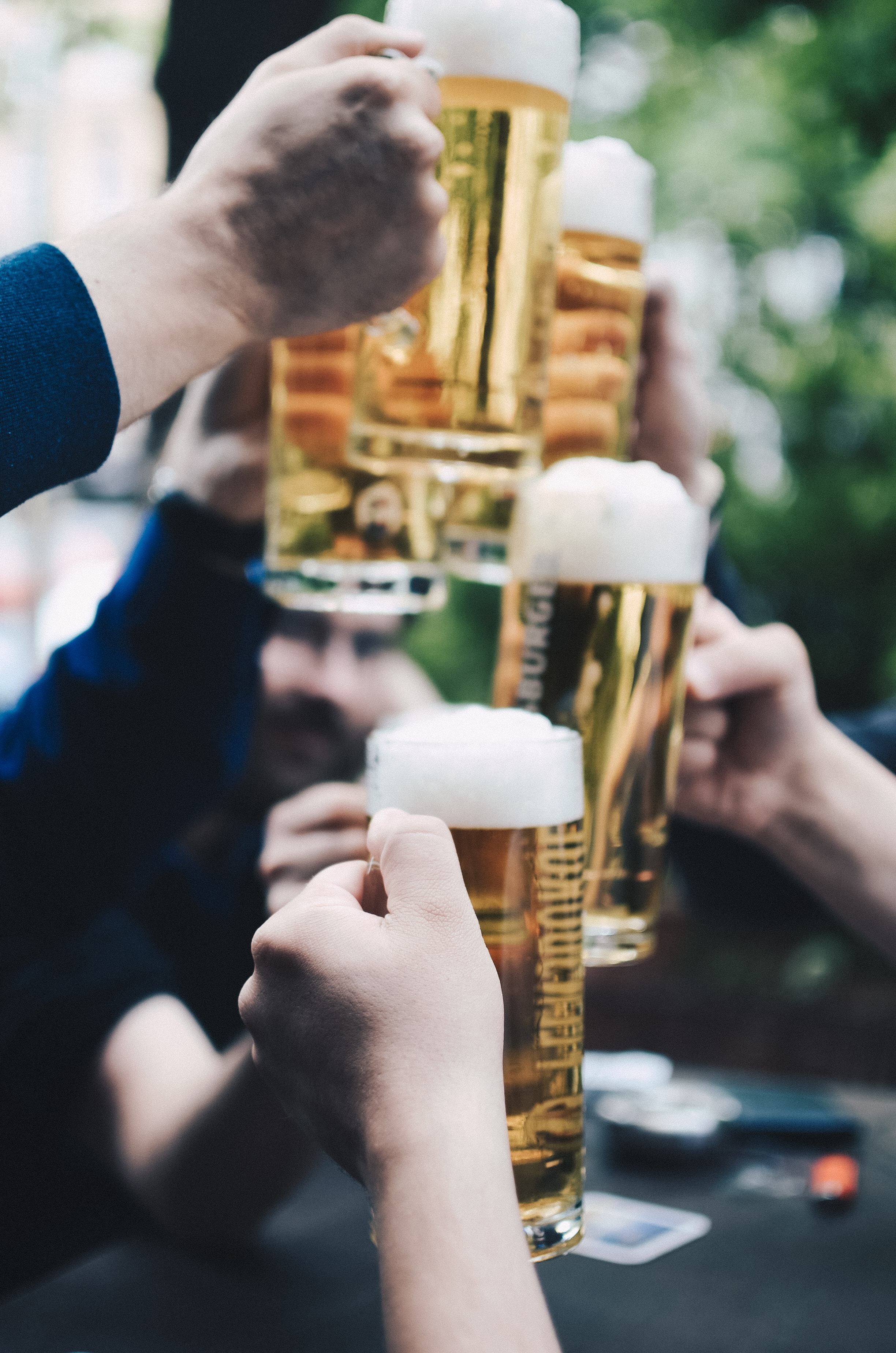 Food distributors
The last thing we are confident you must think about when starting your food truck is carefully looking into your food sources. Without having a place to store bulk food, purchasing food (quality food nonetheless) can get quite expensive. Make sure you are looking into the various food distributors available to find what fits your budget. This doesn't mean you have to use someone like Sysco for everything, but it does mean that you have to pay attention to food costs so you can be even more profitable in the long run.
People in your community care about the quality of what they are eating, and perhaps even where the food comes from. If finding ethically sourced foods is important to you and/or your city, make sure it's something you're paying attention to during your research for food distributors, and be sure to advertise it.
Starting a business has proven to be a challenge for many people, but with a solid business plan and a ton of research, it's a worthwhile endeavor. Following these tips can help you save time and stress. Good luck! Oh, and don't forget, we can help you find the right commercial kitchen. 😎
Long term commercial space is not the only option. Grow your organization with space sharing. From finding good, reliable shared spaces to handling logistics along the way, SpaceTogether is here to help you.


Share on Social Media