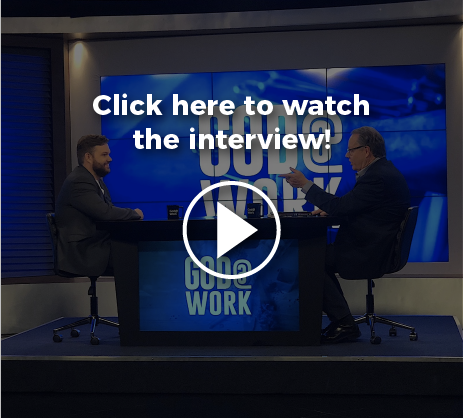 We take chances every day that we live, but how often do we listen and take the leap of faith we're called to?
In an interview with Rich Marshall from GodTV and God@Work, the CEO of SpaceTogether, Justin Knapp, talks about some of the moments in life when he listened when called and took those leaps of faith, leading him to plant his own church and co-found SpaceTogether. You can read up on Justin's story here!
There's a lot we can learn from Justin's narrative, but one of the most important lessons is listening and taking a leap of faith for your church.
It all started for Justin when he heard someone talking about Bible college; he was 19 years old. Though he didn't take it seriously initially, he eventually found that he couldn't ignore the calling, and soon, he was enrolled. That's where he met his mentor, Dan, who for years guided him until he decided to plant his own church within Dan's building.
But planting a church wasn't easy, and for a while, it was just Justin and his worship team. They remained steadfast and soon they grew. The steady growth of Pulse, Justin's church, led his mentor to a conclusion: it was time for Justin to take another leap and begin in a new facility. This was terrifying because the financial nature of church planting is intense, but he listened.
With his own facility, Justin was able to expand even more, but he found that the ratio of the time he used his facility to what he was paying didn't add up. It simply didn't make sense for him to pay for a facility he used for a fraction of time, so again, he listened. After research and talking to others, he discovered this wasn't a problem unique to just him; this is how SpaceTogether was born.
Now, he not only shares space in his own facility, covering 65% of more of his overhead, but the organization he's CEO and Co-Founder of, SpaceTogether, helps existing churches and church planters find each other.
The process was intense and called for a lot of patience and listening, but the result has been tremendous. While risk can be scary, taking a leap of faith is what we're called to do.
Luckily, with SpaceTogether it doesn't have to be as scary. In fact, it's quite simple. Pay for church space when you need it, share when you don't. SpaceTogether helps you find the right people quickly and easily. Check out this link to get started!
Share on Social Media