If you're making your profile for the first time or refreshing it to attract some more renters, you're probably wondering how to create the most aesthetic profile. Or maybe you just saw the title of this blog post and want to take some decent pictures—that's cool too. Either way, you're in the right place!
First off, just know that you don't have to be a professional photographer to take great photos. There are a few tips and tricks to follow and live by when taking photos of a room, and they will carry you far in creating an awesome profile. Below we've listed a few of these tips and have taken some photos to go along with them to show you what looks good and what doesn't look so good. Ready?
Our favorite tips
1. Position
Where to position yourself in the room you're snapping a photo of makes a difference. Here are some things to keep in mind:
Take the photo from the corner

Shoot straight on and low

Use a tripod or something steady

Use landscape, not portrait
Here's what it looks like when you do these things…and when you don't.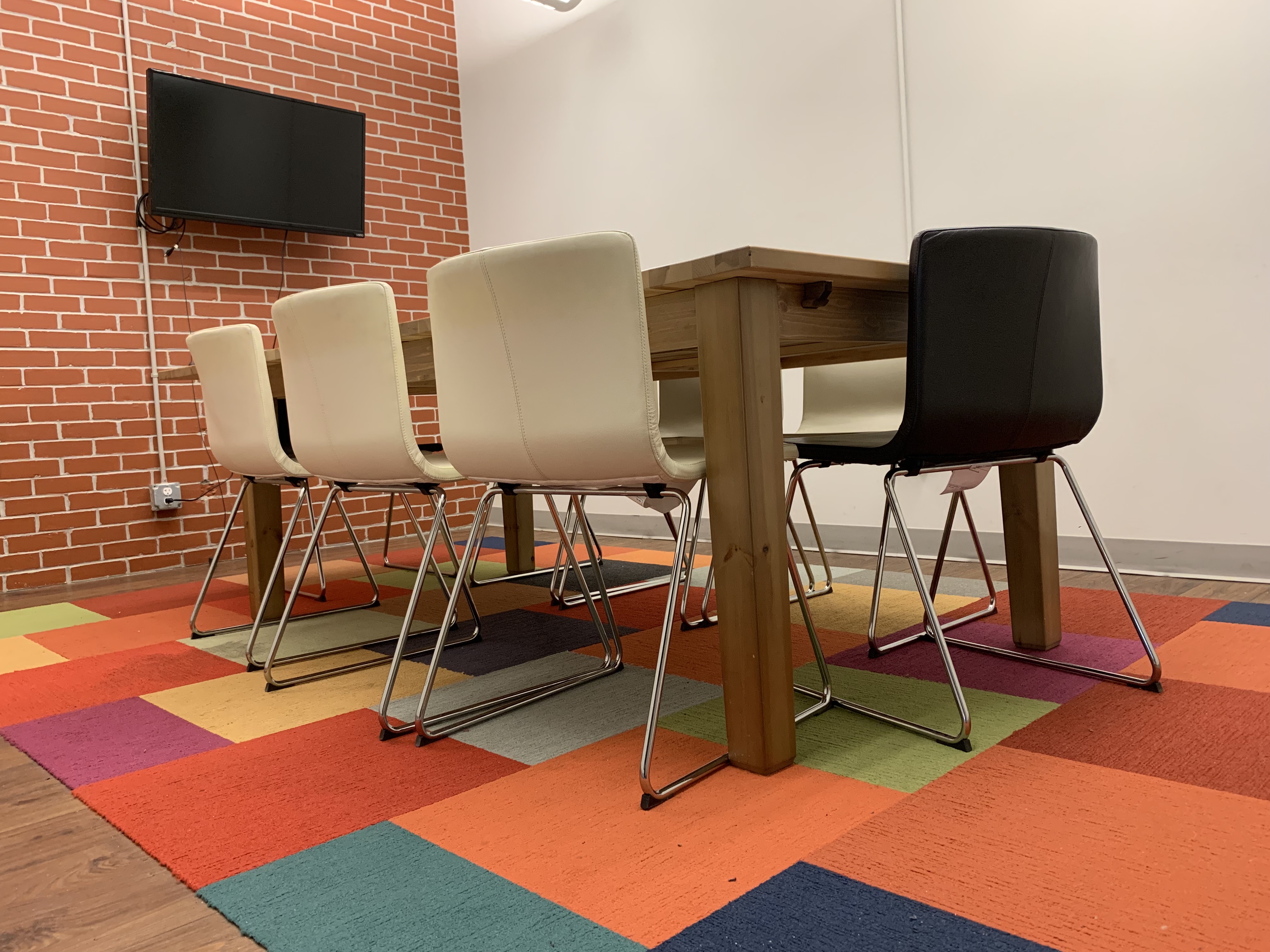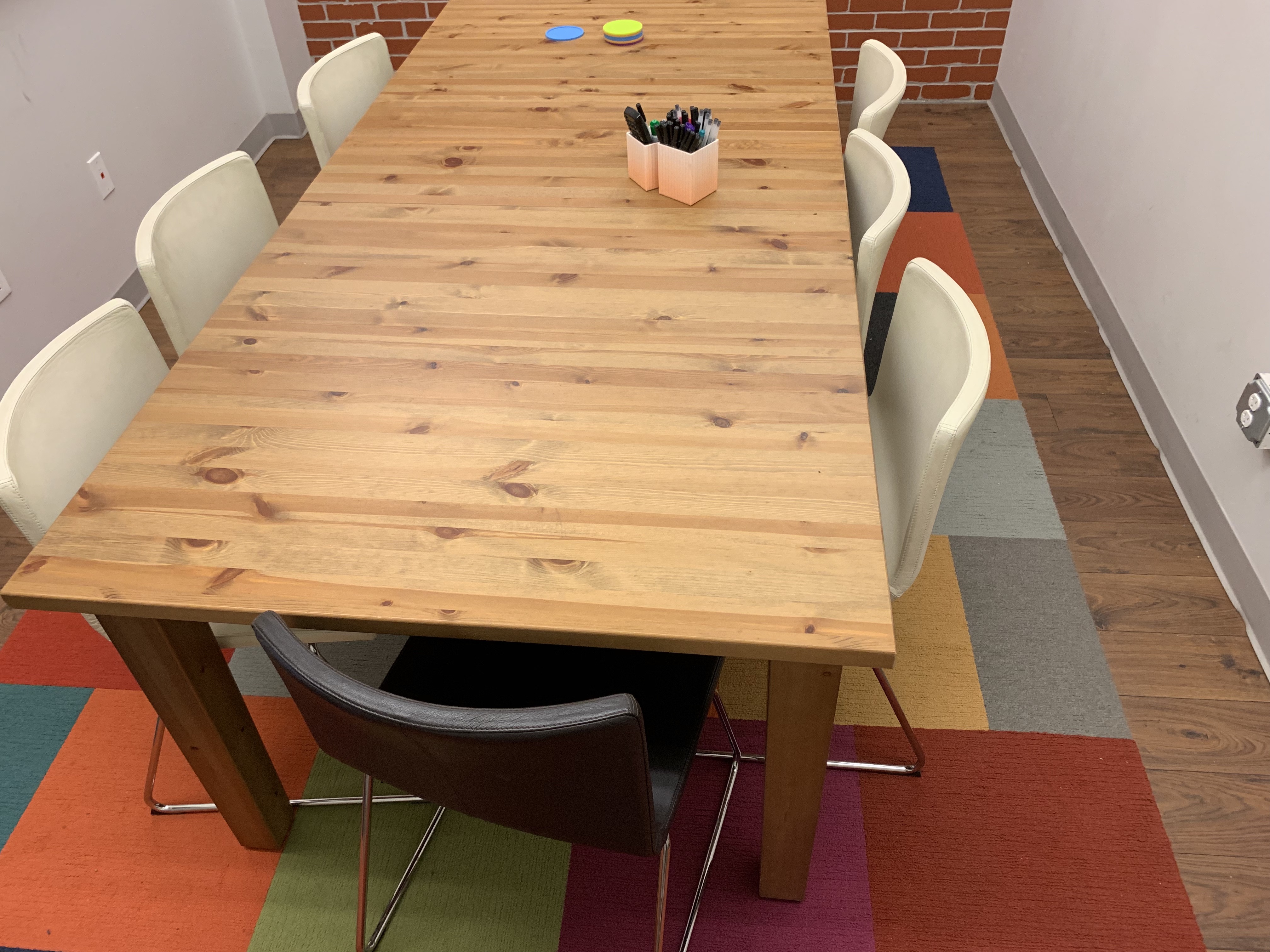 2. Lighting
If you can get natural light, awesome. If you can't, that's okay. The images above do not have natural lighting, but the artificial light is sufficient. If you don't have access to either, there's not much you can do about that while you take the photo. But you can do more with that in editing (scroll down)!
3. Editing
Editing is more intimidating than it sounds and can be done using apps like VSCO—our favorite. Some areas to edit:
Contrast: Contrast makes your colors vivid, but be careful not to overdo it.

Sharpen: How much sharpness you need depends on how clear your camera is. The photo below was taken with a phone, so it is sharpened quite a bit.

Clarity: A little goes a long way!

Brightness/ Exposure: Only adjust brightness if you don't have access to natural light and artificial lights are weak.
This is what these edits look like in VSCO: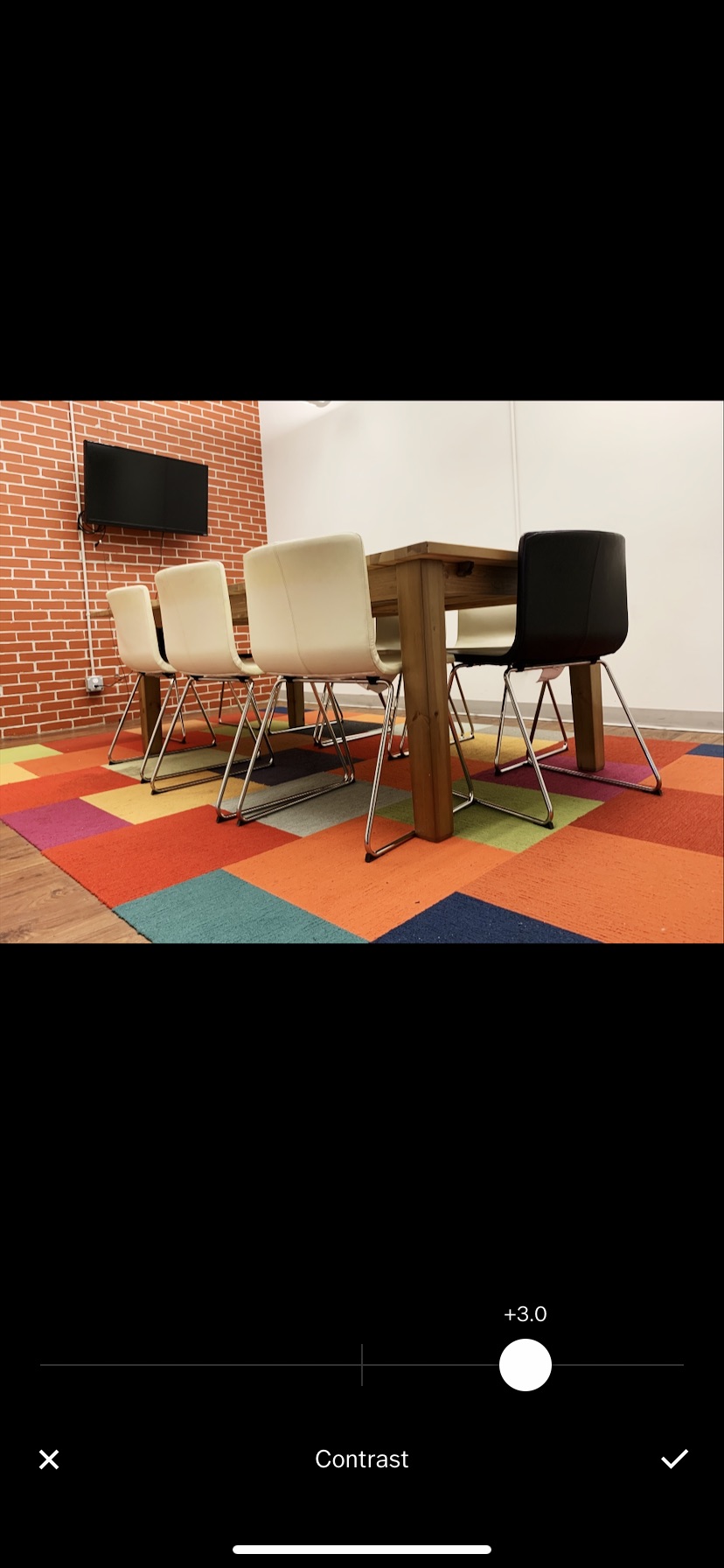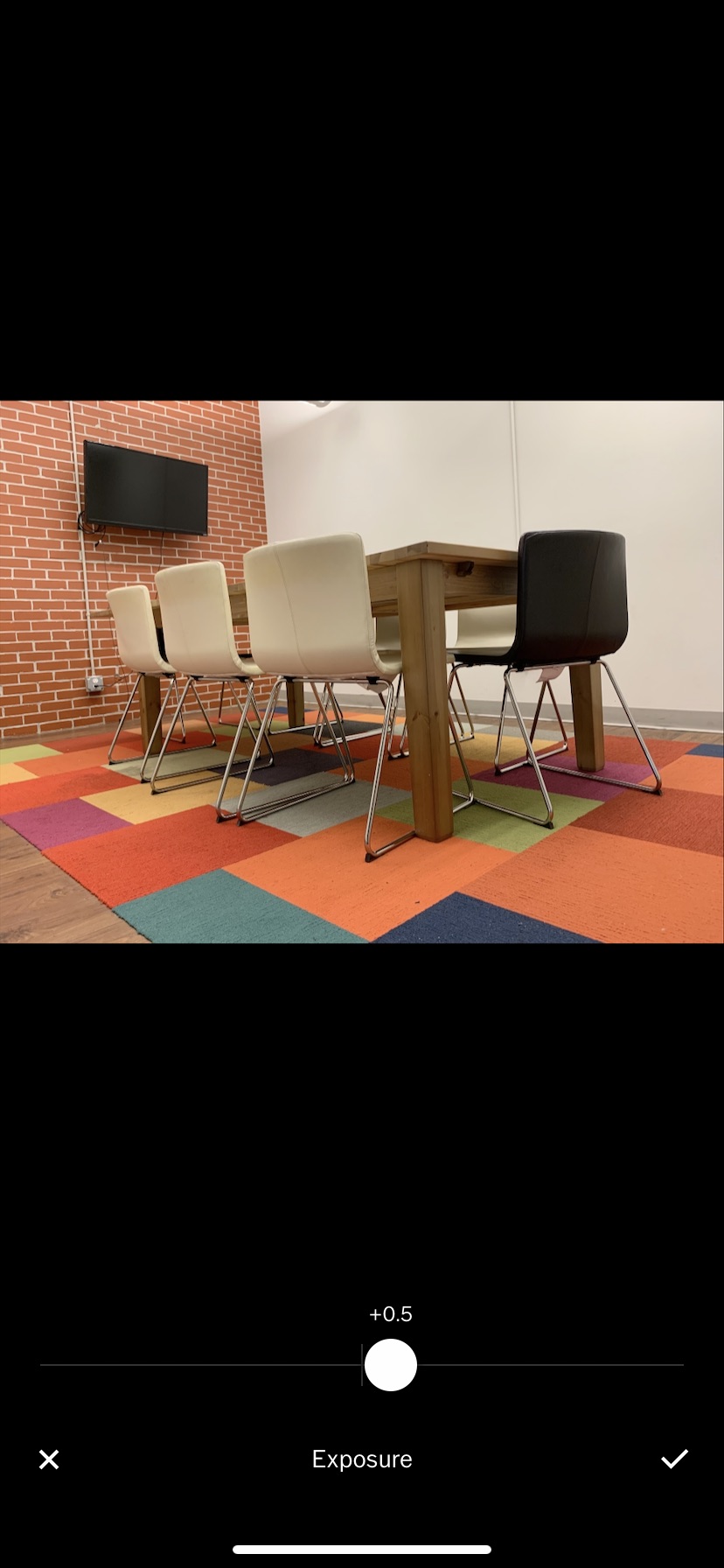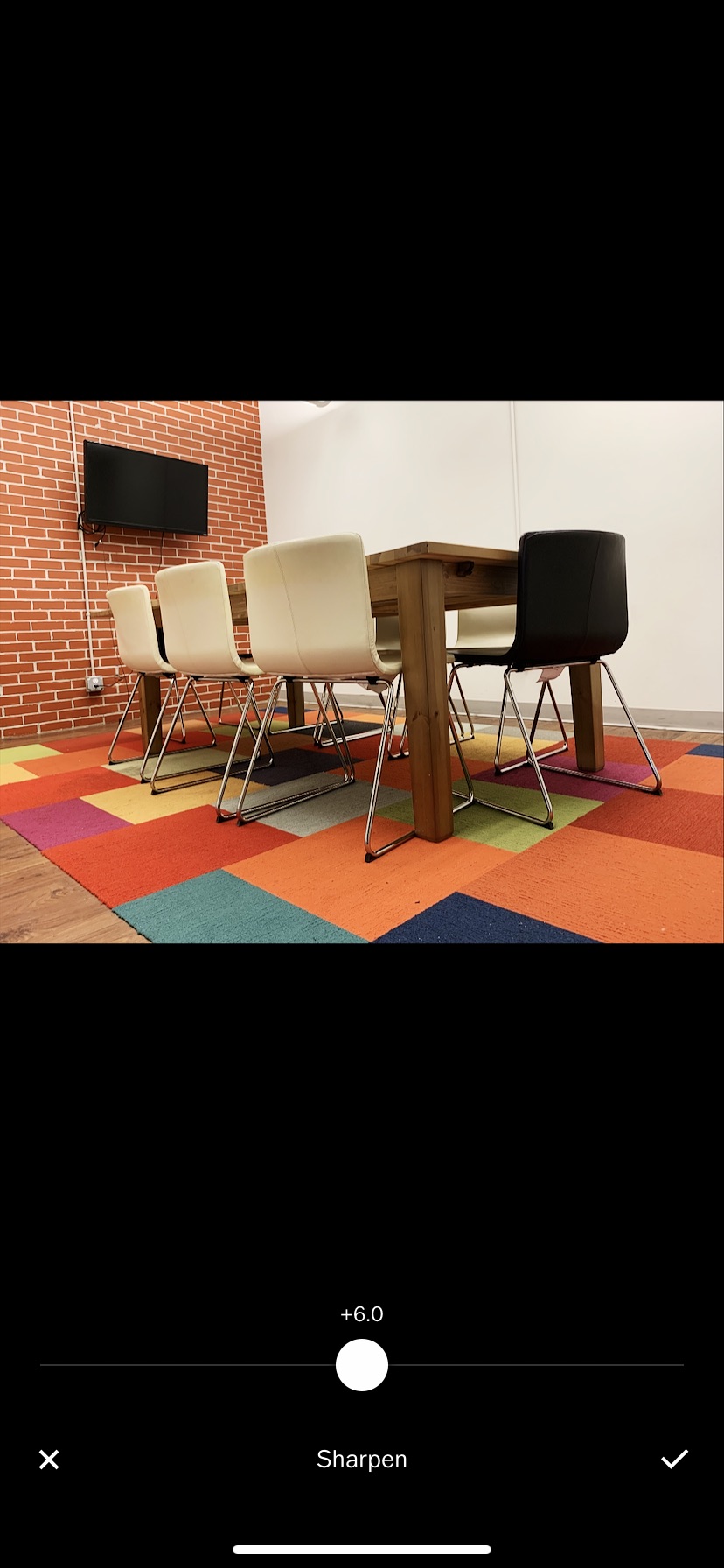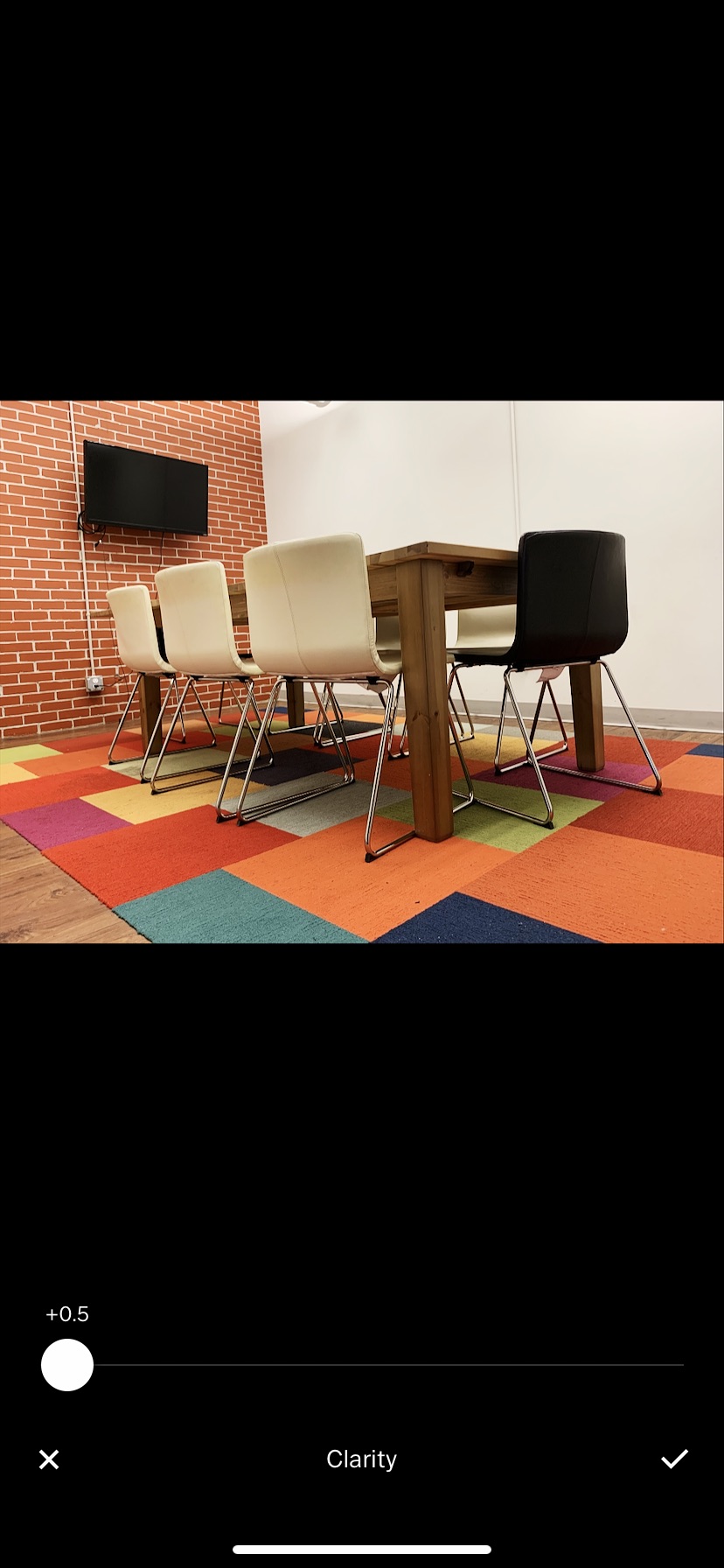 Now, here is the same photo as the ones above after using all of the edits in VSCO: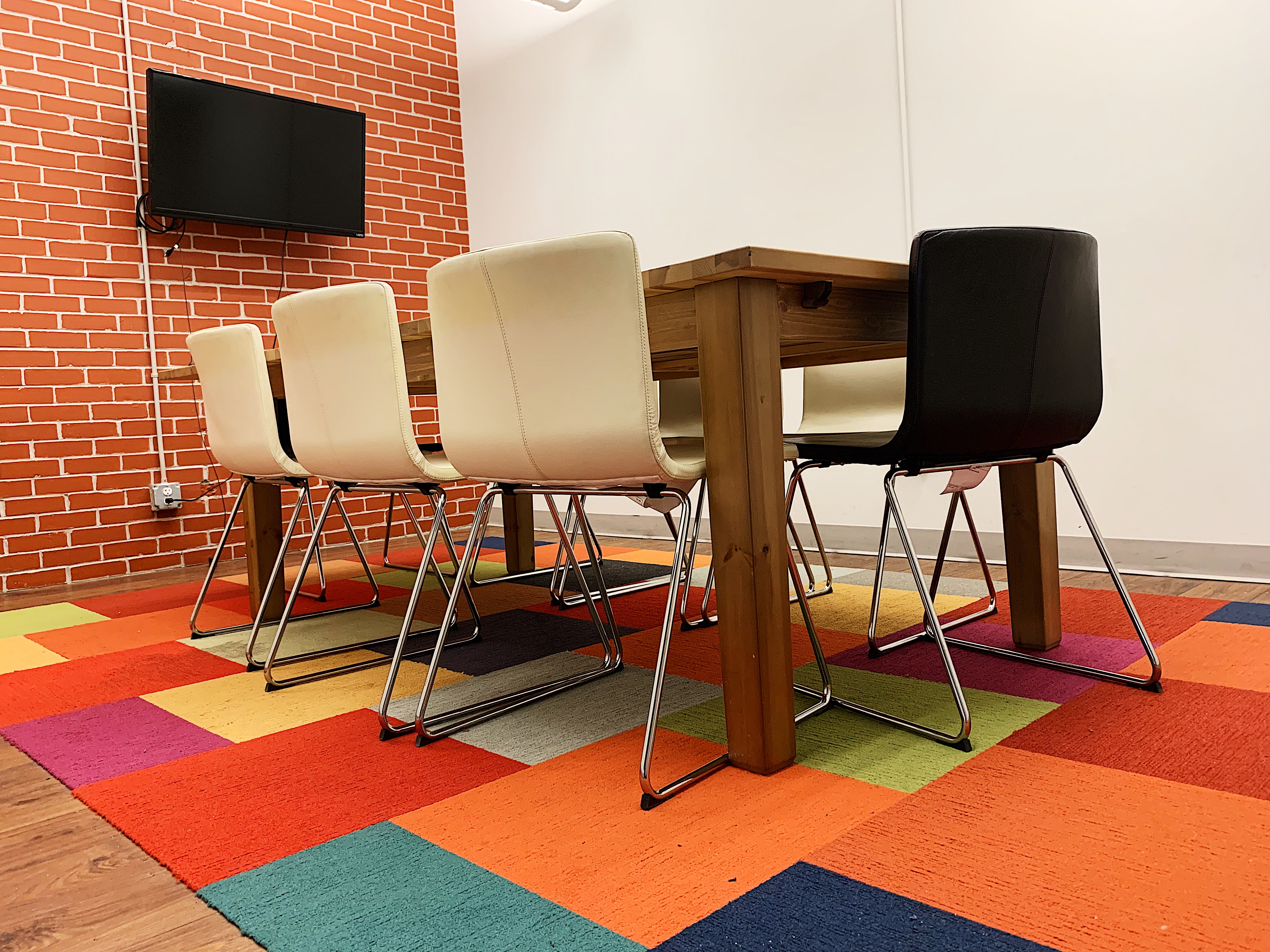 Before you go
Whether you need flexible space or want to share existing space—SpaceTogether exits to simplify the space sharing process from beginning to end. More questions for us? Click the little blue circle in the corner!