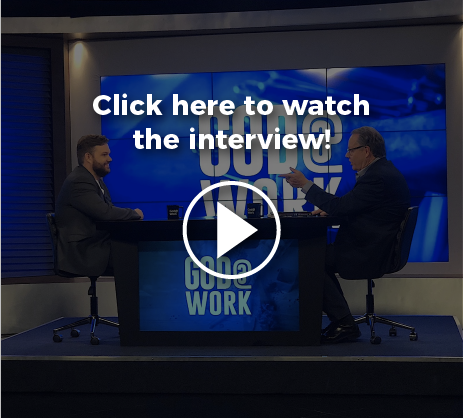 You know you need to start small—that's what every business owner and seasoned entrepreneur will tell you. Sometimes though, when you start small and don't get past a certain point, it can feel like you're not growing.
In an interview with Rich Marshall at GodTV for his God@Work series, Justin Knapp, the CEO and Co-Founder of SpaceTogether, shared the process of starting both the beginning of his church, Pulse, and his company, SpaceTogether. With humble beginnings, they've both grown incredibly, but not without trip-ups along the way.
Pulse was planted in an existing church, the church of Justin's mentor, Dan. For some time, the church consisted of he and his worship team. This is how it all began for him—small. After some growth, he moved into a space that was difficult to afford, but soon after, he began sharing that space with others. Naturally, there's far more to it than that, so for Justin's full story, check out this post!
This led to the beginning of SpaceTogether; it was born out of the flexibility of Pulse and the realization that the amount of space a business possesses doesn't equate to the success of the business. In fact, a commercial lease can be a detriment to success because of how expensive and inflexible it is.
With SpaceTogether, churches and other businesses are able to grow without the pressure of a hefty mortgage or rent. The ability to space share revolutionizes how businesses are able to grow.
As you start and grow your business, the pressure to have your own commercial space can be overwhelming. You know you need to start small, but you want to grow, right? Think about this: you don't need a commercial space to grow. To give yourself the best chance of success, consider taking that pressure off by looking at other options—like SpaceTogether.

Space sharing is simple. Pay for church space when you need it, share when you don't. SpaceTogether helps you find the right people quickly and easily. Check out this link to get started!
Share on Social Media