Workplace culture
You've heard of Google, right? Most people have. They've also probably heard what it's like to work there. There are rumors of amazing employee benefits, such as delicious (free) food for the employees, gyms, and paid parental leave that is longer than what most companies give. The rumors are true. Sounds pretty amazing, I know. That's why Glassdoor shows a rating of 4.6 out of 5 stars for working at Google. They've built the kind of company culture that brings in top-notch employees, who in turn, are able to produce quality services for the world.
Every company has a workplace culture, without exception. Have you ever wondered what yours looks like? Have you, a small business owner, ever sat down and thought about the human dynamic of what you've built? If not, it's time. In a report by Deloitte Insights, they found that 86% of people found workplace culture to be important to success, and of that percentage, only 12% believed their company was "driving the right culture." Yikes.
The question becomes, how do I, a small business owner with a mere fraction of the resources, build this fantastic culture?
Happy employees + happy customers = profit
For starters, let's keep this in mind: happy employees = happy customers. Here's a scenario to explain what this means and why it's imperative to your business model.
In a small business, few people, if any, work as hard or harder than the boss. That's the nature of the job. The boss has the most invested in the company: money, time, effort, blood, sweat, tears, etc. But when the boss doesn't see the return through customers, she gets frustrated. She doesn't understand why the employees aren't as invested as she. Well, that's because working hard for a company that doesn't share your values either in the culture or in the incentive structure is a task not very many people are up for.
But unfortunately for most businesses, especially our hardworking, grinding small businesses, having perks at the Google level is financially impossible. But this doesn't mean they can't build an optimal culture for their small business employees.
At SpaceTogether, we have built a hardworking, collaborative environment that has a strong set of values to keep everyone happy. We are here to share some secrets in how we create and maintain this culture that so many businesses desire—without spending a ton.
What do they have that we don't?
Google isn't the only company that's killing the game. To name a few, Lululemon, Facebook, and In-N-Out Burger all have extremely high ratings and reviews from their employees on Glassdoor. So, how are they doing it?
According to Glassdoor, Facebook allows its employees to work from home, provides tuition assistance, and holds events for their employees.
Lululemon sends employees on various professional development trainings that I have personally heard are incredible.
Google holds forums on Friday's where employees can ask the President or CEO questions about the company. Have I mentioned that they offer music lessons and let pups come to work? Alright, Google. I'm impressed.
While not every big, successful company offers the same things, there are some common themes that a small business can incorporate into their own company, and they don't have to be tactile.
How to build that culture within your small business budget
First things first: values
What are your company values?

Do you have them displayed?

If you asked every single one of your employees what your core values are, would they be able to tell you?

Would they say they agree?
Talk to your employees and see where their values land. If you want a consistent model, where customers walk away with the same, positive experience, make sure all of your employees are living those core values at work.
Tip: Do you have a graphic designer on the team? Ask them to create an illustration that demonstrates what your company is all about.

Be transparent
Your employees can't read your mind. It's important that your employees know what your expectations are, and it is even more important that these expectations are realistic. If your people feel like they can't please you, they probably won't put the work in. We all do better when we know where the bar is located.

Update your space on a budget

Close your eyes and think about your office. Is there local coffee? Are there snacks? Is there space for employees to take a few minutes to unwind and get their heads back in the game? Something other than a generic table in the barren break room? Do you offer some out-of-office work time?
It doesn't have to cost a lot. You don't have to have the best restaurant in town cater every day, nor do you have to have fourteen pool tables. Extravagance doesn't always mean better. Think about what your employees like to drink, eat, and do for fun. Create a space that encompasses these things, so your employees can enjoy the space around them, cultivating those creative and productive days.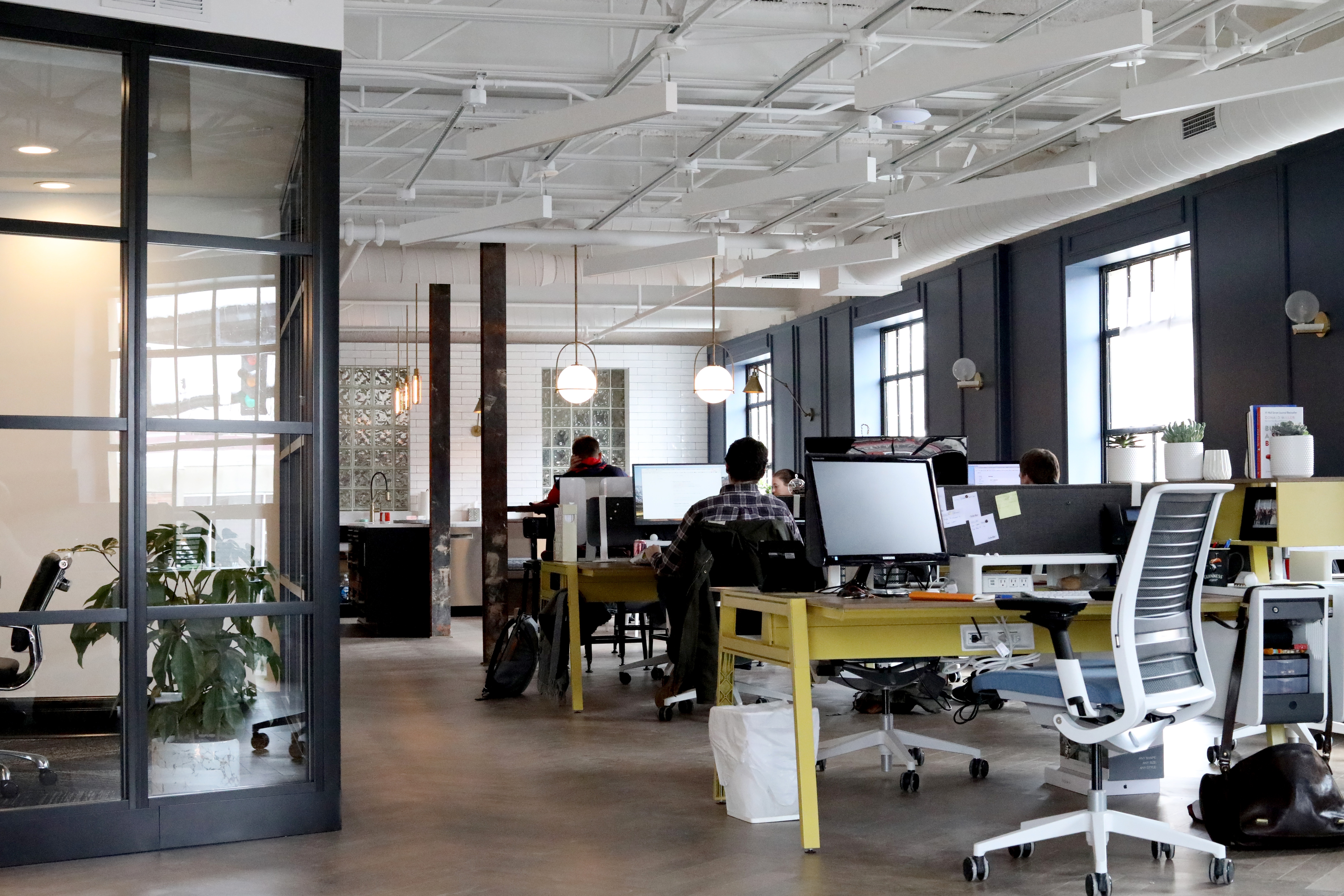 Take care of the team
Because you are a team! Think about doing team things together, such as concerts, go-karting, and feasting. Doing something like this once a month or quarter (depending on your team size and budget) can improve the happiness of your employees.
Another way to take care of the team is to bring in local resources, like a massage therapist, to destress your growing, probably stressed out company. It doesn't cost a lot, and the return is well worth it.
Providing incentive to exercise through assisting with gym membership has proven to be beneficial for both the employee and employer. Having healthy, happy employees reduces sick days and allows employees to be more confident, productive, and focused.
Our last suggestion is to encourage learning. Paying for education and reading material encourages employees to continue learning about their work and how to be better at it. Creating an environment that is fueled by knowledge is a game changer.
The profit and success of your company is impacted by the happiness of your employees. You don't need to have a google setup with a ping pong table and craft beer, but you do need to care and show that you care. The attitude of the boss is the standard of the company. Being clear about your values, goals, and expectations, as well as creating a positive, incentive-driven environment is gold for your employees. In order to make them as invested as you, you have to build a company culture that encapsulates all of your employees with guiding values.
Owning a business is tough, we understand. At SpaceTogether, people are our priority. That's why we are here to help you with some tips we've picked up along the way. From finding qualified, verified people to share space with to getting the details setup, SpaceTogether is here to help you along the way. As always, we are here to help you make your space work for you, not the other way around—click here if you are looking to share your extra space and make more money while you're at it.
Share on Social Media