You're ready to kick off your first restaurant concept. You have been thinking about the idea, working through the logistics, and have maybe had friends over to test the straight fire food you're gearing up to serve.
That one thing you're missing? Space. One that's ready for you to kick things off, to run with your idea and dominate your community's food scene.
✅ Food
✅ Finances
✅ Name
✅ Design
✅ You
❌Space
Here's some news: you don't have to get a space to start growing your audience. In fact, getting into a long-term commercial real estate lease might hold your entire concept back from achieving your dreams.
After consulting for a restaurant group over the past year, here are the top three ways you can test out your restaurant concept before diving into a long-term contract.
1. Have you heard of a pop-up dinner?
Yes, they've been around for a while, but don't discount this as a way to grow your audience while refining your brand and food. If you're ready to go this route, here are some things to think about when it comes to the location, food, brand and getting the right people to your pop-up
Get creative with your space. If you really want to push the envelope, consider a parking garage, rooftop, airport runway, maybe even an alleyway in your downtown area. These are all great opportunities to have a bit of novelty for the event (and make it a super Instagrammable experience). Take a peek at some short-term space options on

SpaceTogether

that you can use from minutes to months

Pricing is important. Just because you don't have your own space, does not mean you have to disqualify your worth! Charge cold hard cash for this event and keep in mind how valuable the feedback will be (make it rain)

Branding is your best friend. This might be a time to call your Pop-Up Dinner something similar to the name of your upcoming concept. It's a good way to grow recognition for what you're doing. Or, consider making it a themed dinner and shape your branding for the event around that

Feedback is your call to action. This dinner is designed for you to get feedback from people who come. Make sure you have a way to collect feedback on the food, experience, recommendations, anything that helps you grow your concept in the future.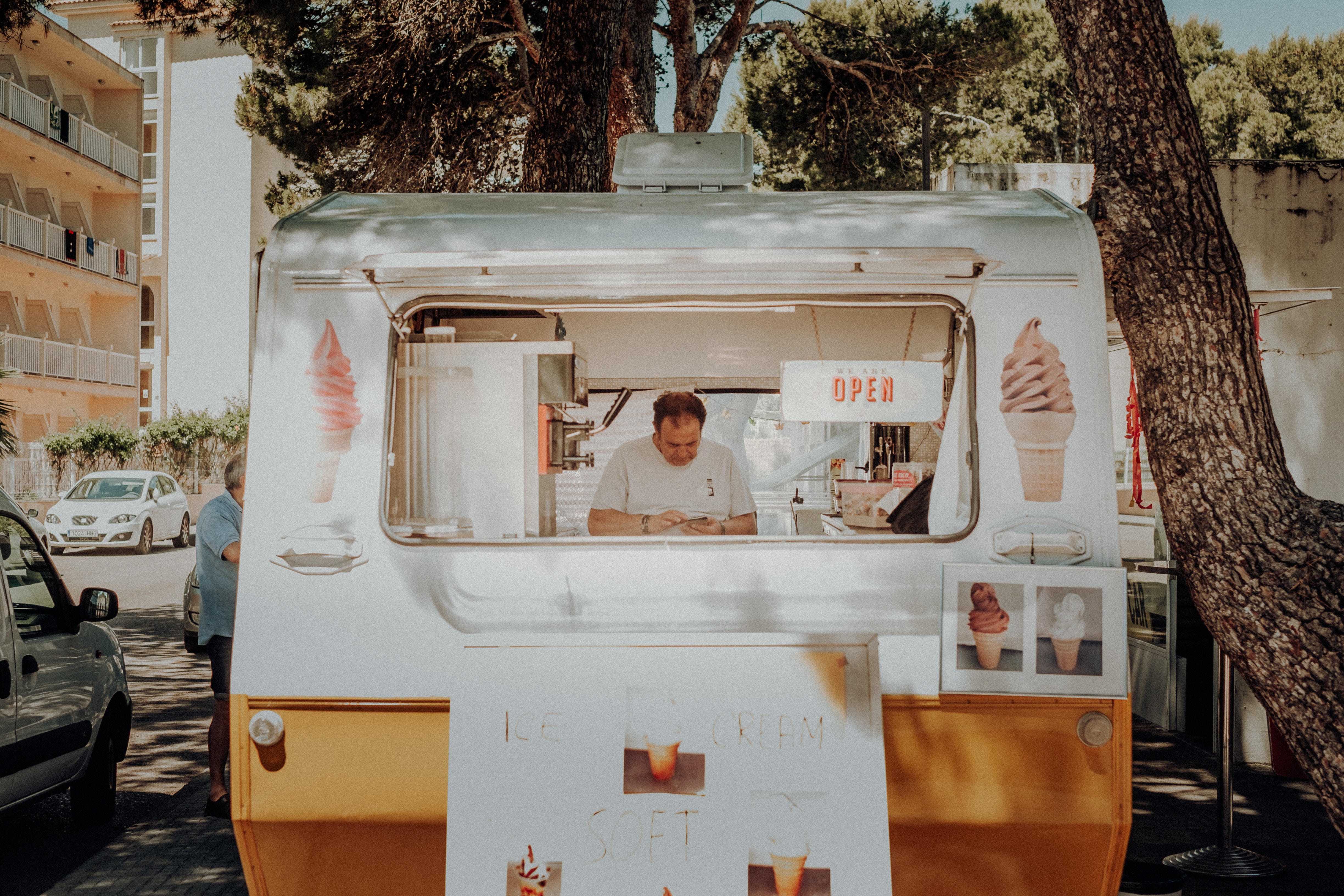 2. Never discount a food truck.
When working with a local food truck, I was able to dive into the numbers as well as audience growth of the concept during their lifetime. This specific food truck was able to start their concept with only $20,000 compared to the $120,000 they needed to start a restaurant.
With startup costs this low, you're able to be much more flexible with your idea. 👊
Here are the top things to keep in mind if you're going to test your restaurant concept with a food truck:
Be smart about what events you attend. There is a direct correlation between the events you attend, how much you make, and especially the awareness you will receive. You should check how many people will actually attend and make sure the attendees align with your audience

Growing your audiences is your lifeblood. Social media is a primary tool for food trucks to get the word out about their location and menu. Make sure you put money into growing your audience and take good photos of your food!

Design matters. If there's anything that should be at the top of your mind, it's design. From the design of your truck to the brand, food, and overall experience, be sure that you are consistent and attractive in your efforts.

Choose a convenient commissary kitchen. Using tools like

SpaceTogether

, you can find short-term commitments with commissary kitchens in your area. Having one that is flexible with what you need is paramount

Never forget that you can start over more easily than a brick-and-mortar space If people don't adopt your idea as you anticipated, consider rebranding it a bit. This doesn't mean reworking the menu completely, it might just mean changing the brand (wrap of the truck) and messaging on your social media outlets

Seek feedback. People are brutally honest about their experiences. Though some people have outlandish remarks (there's a Buzzfeed article dedicated to this), keep in mind that some people's feedback may be a make or break for your business. I'll say it again, some people can be downright rude on services like Yelp, but if you see a trend forming, pay attention and adjust

Because the food truck I worked with had a strong brand, dedicated audience, drool-worthy product, and chose great spots, they were able to launch into their own brick and mortar space this year - and they're absolutely killing it.

3. Catering's profit margin is worth looking at.
After working with a restaurant to craft their catering program, I had one major takeaway: the profit margin for catering is huge. I get it, the amount of time you're at an event, the amount of staff it takes to prep, and the logistics of delivery feel like a lot of work, but after looking at the numbers and competition, catering's profit margin far surpassed the average of the restaurant.
Here's a better look: during one two hour catering event with 100 people, the restaurant was able to make what they normally do in 4 hours at the restaurant. So, they made the same amount of money in ½ the time. This means more opportunities for them to make even more money.
Here are some things to think about with catering:
You need to have a kitchen. This does not mean you have to get into a long-term lease. Remember, catering can be a launchpad for your next concept, so be smart in choosing a commissary kitchen with tools like

SpaceTogether

.

Design matters. When people choose you for their event, they want to bring a great product to their guests. So think about design elements that will help make your product look even better. Don't discount simple, yet well-designed food labels for the different items on the buffet table

Don't forget about pricing. This is a linchpin for catering groups. Consider your audience, their average budget, competition in your area, and what profit margin you hope to make

Nonetheless, fight for your idea
I'm sure your idea is something worth testing. No matter the scale of your test, you'll get valuable feedback that might be the difference between a success and a failure.
Since I've worked with restaurants and understood the value of testing your idea before you put everything you have into it, I preach the value of the methods above.
Tools like SpaceTogether, where you can find short-term space solutions, are here to help you make your space work for you, instead of getting into a long-term contract without knowing how your idea is going to work. From finding good, reliable shared spaces to handling logistics along the way, SpaceTogether is here to help you. Space sharing can be a simple solution for your organization. See if there's space for your organization at SpaceTogether!
Share on Social Media