Opening a CrossFit Gym (or CrossFit Box)
CrossFit has taken over the fitness world. The high-intensity style workout focuses on functional movements, so that as we grow older, we endure less physical health problems; that's CrossFit founder Greg Glassman's vision.
Not only does it entice newcomers with the idea of growing healthier, but many are enamored with the CrossFit Games, the major competition where several men and women fight for the title of Strongest Man/Woman on Earth. But the most important appeal is the community at CrossFit gyms that keep members motivated to work out consistently, a fun accountability.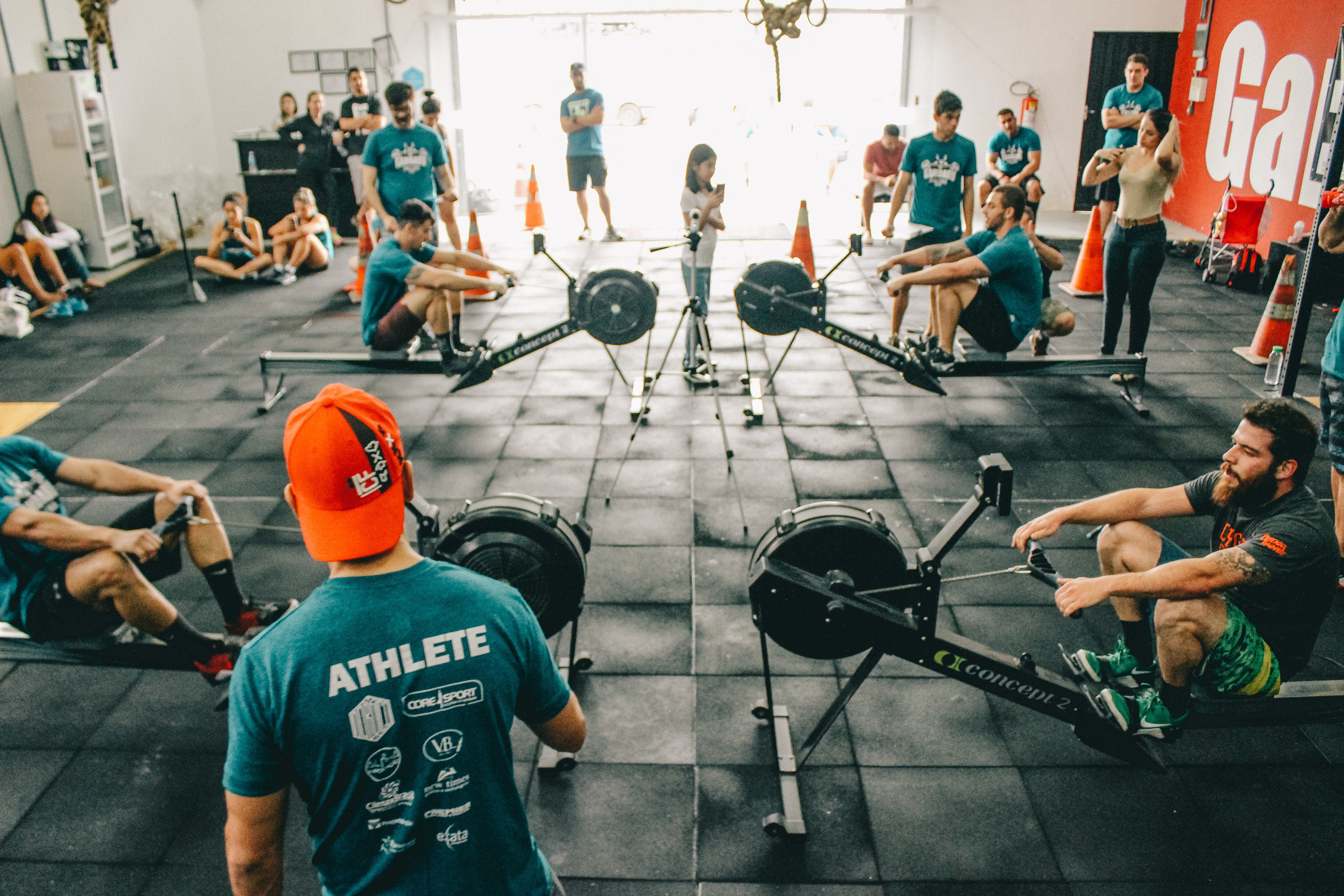 If you've made to this page on how to open a CrossFit gym, chances are you're already familiar with CrossFit. If not, we recommend visiting our other blog post on how to open up a (regular/traditional/average/etc.) gym. Opening a CrossFit gym is vastly different in the fine details because there is a lot of work that goes into obtaining the CrossFit brand affiliation. Alternately, if you're in it for the money, then we definitely suggest checking out the other blog. Between limited class sizes, space, and scheduled class times, you're looking at less of a profit than the average gym—despite the higher membership rate.
As previously mentioned, you're probably here because of your love and passion for CrossFit, but you may have big questions and concerns, like
How much does it cost to open a gym?

How different is it to open a CrossFit gym?

What does it take to start and run it?
That's why we wrote this blog, for you.
Starting a business is hard, especially if you're in it for the passion, not the entrepreneurial ride. We understand—having a passion for something can make you last through the obstacles a lot longer and with more grace, so we applaud you for starting your research. There's a lot to know, and we're here to help you learn. Let's get started!
CrossFit gyms: Key differences
Like we previously mentioned, opening a CrossFit gym is a lot like opening a regular gym, but there are a lot of key differences that set it apart. This can make the process more challenging in some ways, like becoming an affiliate.
To open a CrossFit gym and be able to use the actual brand, you must be an affiliate. These six steps to opening are straight from CrossFit's website:
Becoming an affiliate requires an application and an essay that includes your CrossFit/fitness background and reasons why CrossFit is important to you.




There is also an annual $3,000 fee to maintain that affiliation (fees vary by country; you can see the list here).


You must be a level 1 certified instructor with CrossFit. This is a two-day course offered at various gyms around the world, and it costs about $1k. You can see the updated list here.


After registering as an affiliate, you must have your own website for CrossFit to list your box on their website. This makes it easy for people to search for the nearest box in their area, so you'll want to be on the site! There are specific design requirements as well as particular information you need displayed on your website; you can find those requirements here.


There are also specific requirements for insurance for your gym, though you can choose the company. You can find the requirements here.


Though this is not a requirement, you might want to think about the type of equipment you have in your gym. There are a few brands that have been tried, tested, and trusted by CrossFit, like Rogue, so you'll want to consider using that equipment in your new box. You can get an idea of the type of equipment here. But it can be costly, so some new gym owners opt to purchase lightly used equipment; if you do this, just be careful that you inspect the equipment to ensure your members will be safe.




Space: Time to get creative. I've seen boxes operate out of long, skinny rooms with the rig taking up half the already thin space, to the early days of warehouses. You're not limited with the type of space you can use, so feel free to get creative. If you're not ready to commit to leasing a space for yourself, we can help you with that. Consider pairing up with an established gym and use their empty space. On the other side, if you sign a lease, you can offer your space during the hours or days you won't be using it. You can sign up with us here and find a gym or rent yours out!


Marketing: As you're probably already familiar, membership prices are high, and that means you have to work hard to convince the community that it's worth the price. Sure, you may have been convinced long ago, but you'll have to convince people why they should pay $150 a month at your gym instead of $30 a month at a Gold's gym. This is part of your marketing plan that we'll get into soon.


As a gym owner, you're going to be in higher management position, but as a CrossFit gym owner, this is going to look a little different for you. You'll be the most knowledgeable about CrossFit in your gym, so you'll want to be comfortable coaching and interacting with your members. You're cultivating a community of motivation

—

be a part of it.
Starting your CrossFit business
Below, we've listed the areas of opening a CrossFit gym that are just like opening any other gym; this is where you'll start your actual planning.
Have a business plan: When you go to write your business plan, be realistic and honest, not overly optimistic; optimism is a great state of mind, but when it comes to your business plan, it can hurt you. Adopt a realistic mindset so that you can properly plan for any possible obstacle. There are a few things you'll want to think about as you plan:



Location




How close is the nearest box? (Location=competition)

Will you be able to offer something different that will entice people to come to your box? (Think specialty classes, like weightlifting and gymnastics)



Startup costs




Where will your startup costs come from?

Are you going to be using money from a loan? Investor? Partnership?

Will you buy new or used equipment?





Finances




What will it take to break even? When?

This will determine how much you're going to charge for membership, annual rates for equipment, etc.



Target Market




Will you target newcomers to CrossFit? Elite athletes? Young athletes looking to supplement their current sport?

This influences how you will advertise



What experience are you bringing to the gym to make it unique?

Do you have any specialty certifications in Olympic lifting, gymnastics, rowing, etc.?

Not only does it make your gym unique, but it gives you more credibility as a coach and owner



Staff

Who will you hire? Level 1 coaches or higher?

Are you willing to help beginner coaches get their level 1?

Staffing is important. You want your coaches to be motivating while also contributing to the community of closeness that many boxes have.



After developing your business plan, you're going to start actually developing the business to include legal and financial aspects.



Legal entity: You have a few options in becoming a legal entity, and choosing depends on your wants and needs as a company. This article outlines the different types of business you can set up depending on your circumstances.


Next you'll want to start a business bank account. This can also change depending on the type of business you decide on.


Hire an accountant for your business taxes. We don't recommend trying to do this on your own, as it can get complicated very quickly.


Sign a lease

—

or don't (

we can help you with that

).
Before you go
The main takeaways include understanding the difference between opening a CrossFit gym and a regular gym (and deciding if it's the right path for you), and creating a solid business plan to stick to as you move forward.

There will be obstacles—big ones—but don't let that deter you from starting. If it's your dream to make the community healthier, stronger, and prepared to live longer using functional and high-intensity training, then opening a CrossFit gym could be your option, and we say go for it!

As always, we're here to help. If you're looking to start your gym without the risk of getting into a long term space, or want to share your empty space with other coaches, trainers, or instructors, we can help you find them. You can sign up here, or click the little blue circle in the corner for questions!
Share on Social Media