First off, congrats! There's a space renter in your community who's interested in your space.
The first thing to do is to take a peek at their application, where you'll see a portion of their information to qualify them. You'll receive information like:
The frequency they want to share the space for

How long they're interested in sharing space

Their budget

Their anticipated start date

Why they want to share space

And, the verification they have provided SpaceTogether (Phone, email, social, payment, and identity)
With this information, you can decide if this is an organization or individual you're interested in inviting to tour your space. If they don't seem like a good fit, that's okay, simply click "Reject" and select the reasoning that you want to reject the application.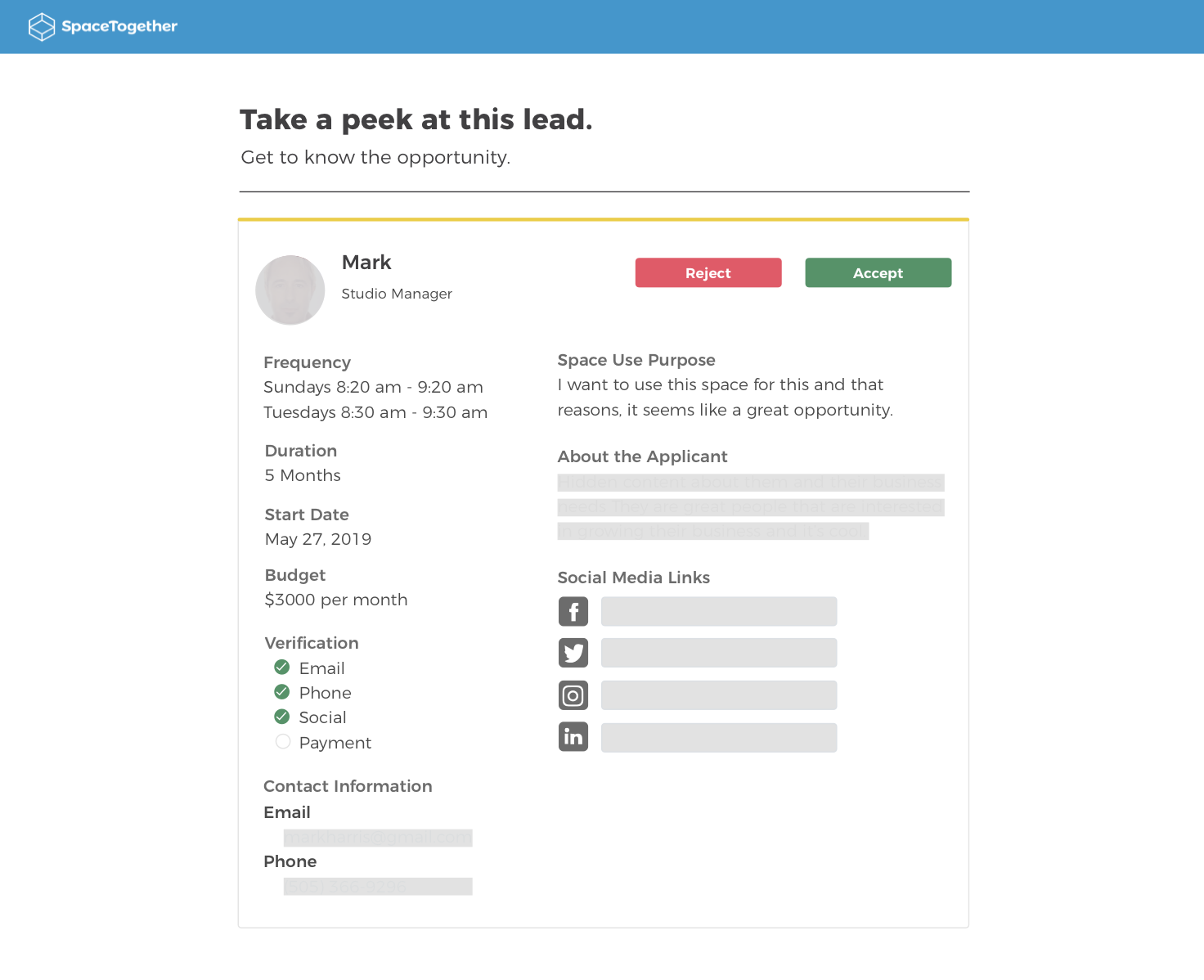 Accepting an application is easy.
So, you're ready. You want to contact this lead. All you have to do is select "Accept." When you accept a lead, you'll get access to their contact information and our logistics tools. Once the lead is accepted, you'll be looking at all of the information you need.
You can use SpaceTogether's space-sharing logistics tools like messaging, tour scheduling, document sharing, and payment processing. These tools are designed to make space sharing more secure and simple for both you and the renter.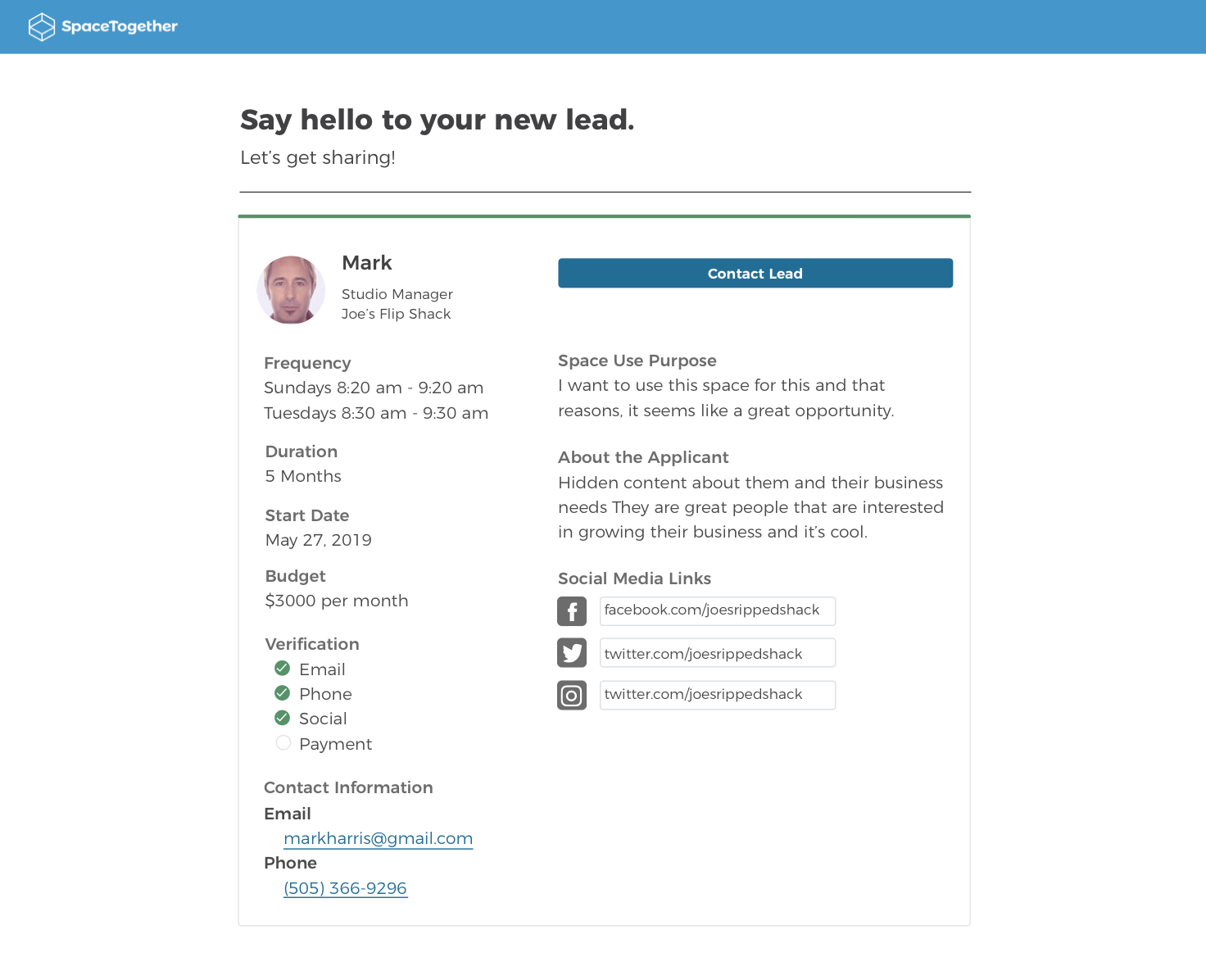 Questions about your subscription type or payment processing? Check out those links, or click the little chat box in the corner.
Share on Social Media