Have you sent in or received an application?
Space renters: Submitting an application for a space opens up the option to send a message, so if you're wondering why you are unable to send messages, then you need to send in that application.
After you've sent an application, and it's been accepted, then you are able to freely talk to the space provider. Sending a message is the best way to ask/answer questions about a space and find out if you're the right fit!
Space Providers: You are able to send messages to space renters that have submitted an application for your space.
After you've received the application and have accepted it, feel free to send messages!
Sending Your Message
Messages are easy to send! Simply go to your dashboard, and click on "messages." From there you will have an automatic message open for you to talk to the space provider who you scheduled a tour with. It looks like this: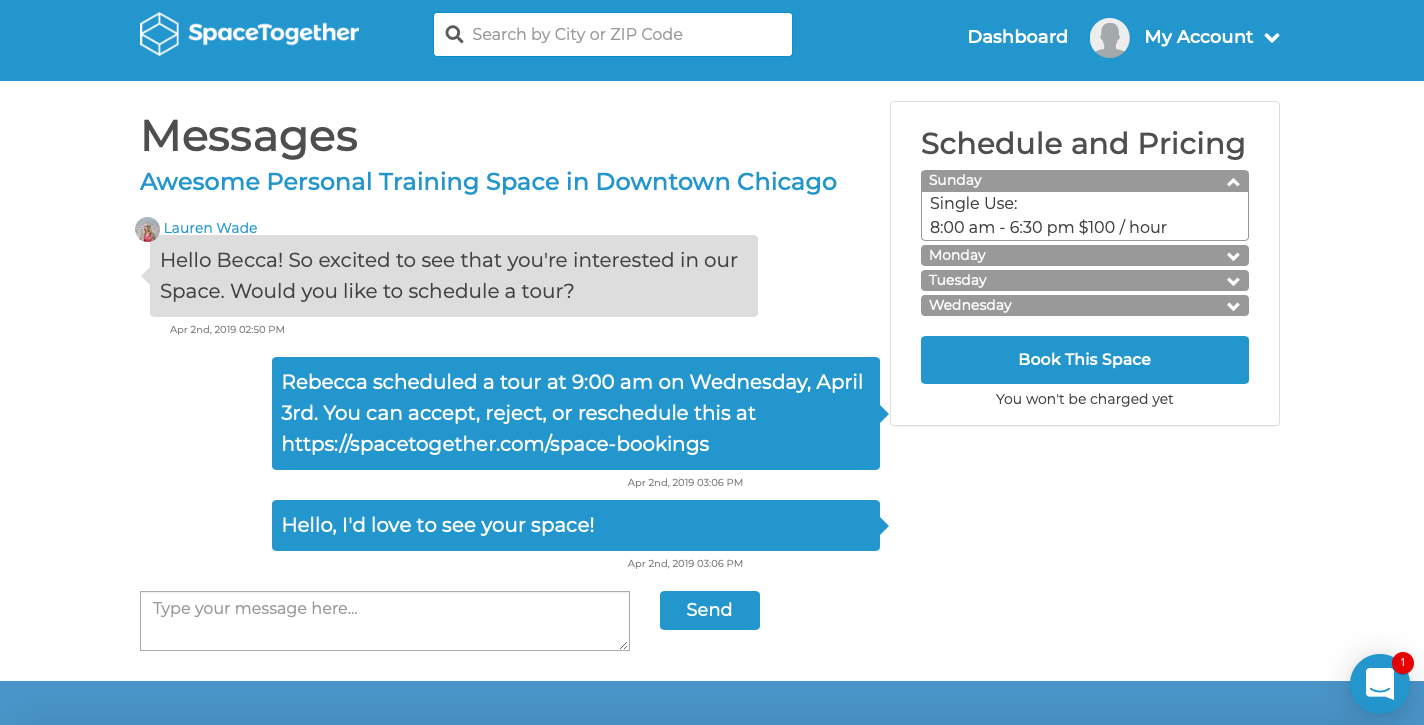 Once you're brought to the message page, make sure you ask any questions you have about the space!
Please let us know if you have any questions by clicking on the small blue circle in the corner!
Share on Social Media