Creating a posting is how you get your underutilized space shared with renters in your area!
Making a posting takes only five steps, and you can complete them in as little as five minutes:
Basic Information: Posting title, address, phone number, and property type

Features & Amenities: Capacity, area, amenities, and description of your space

Pricing & Terms: Available date, security deposit, rental options

Upload Images: Upload the images of your space

Payment Setup: Insert your card information and verify it's legit!
Step 1: Basic Information
This section helps people connect with you and your space!
You will share the location as well as contact information for space. When you're writing your listing title, make sure you're descriptive but not overwhelming. You want to be clear but not too wordy.
Your listing title is a great way for people to find you as they are scrolling through other listings on the marketplace.

Step 2: Pricing and Availability
For starters, this is how you show to potential renters when your space is available. Whether you want single-use, recurring, or 24/7 is up to you!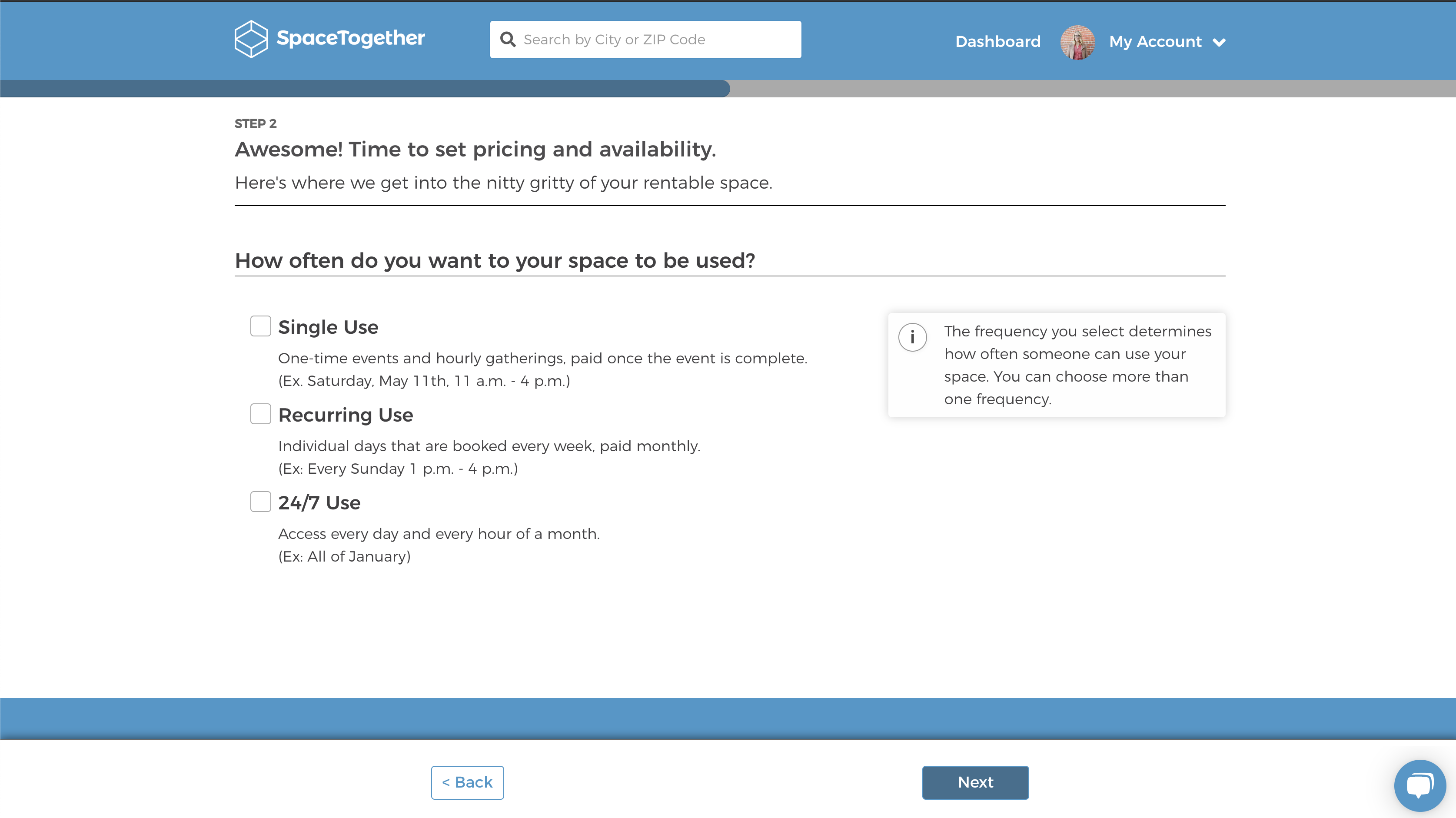 Step 3: Photos
This is one of THE MOST IMPORTANT STEPS! Simply drag and drop images you've taken of your space. Make sure you include more than one!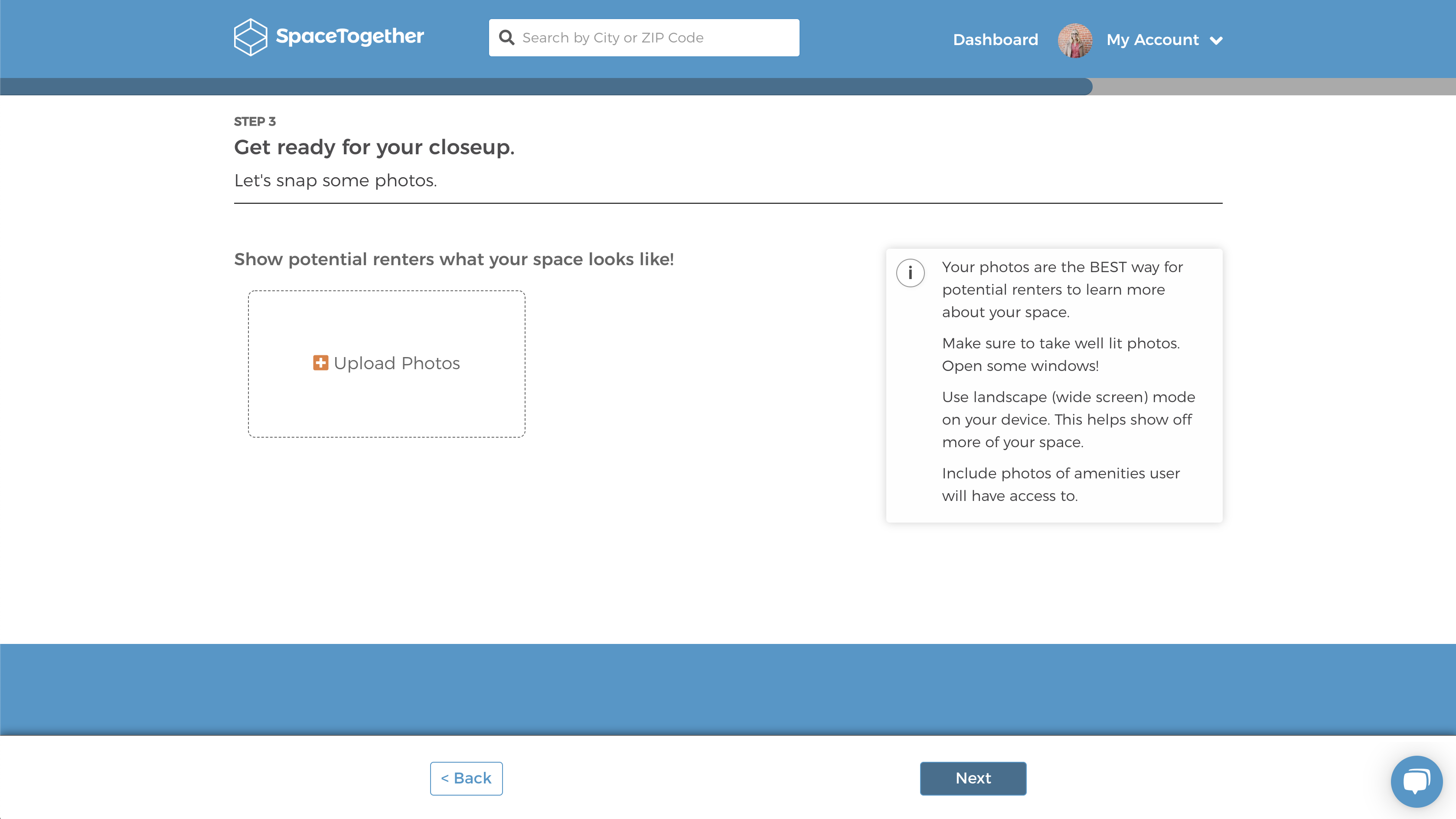 Step 4: Payment Setup
Postings do cost $25 to complete, on this step, you can enter your payment information for the posting purchase!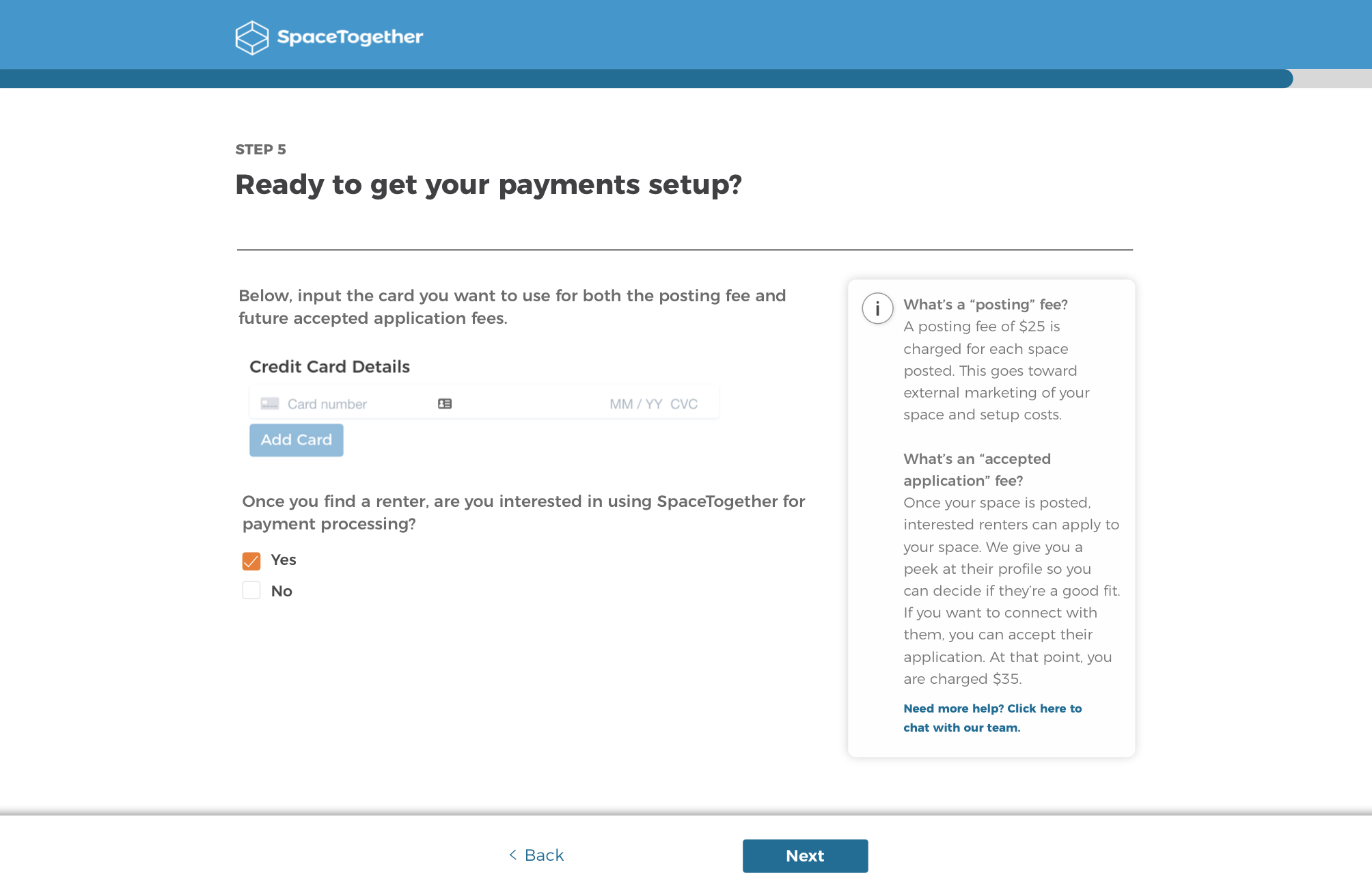 Step 5: Confirmation
Make sure all of the details are correct, and from there, you can submit your posting to our QA team for the review!
That's it! Once our team reviews your posting, you will receive alerts when new users apply for your space.
Share on Social Media